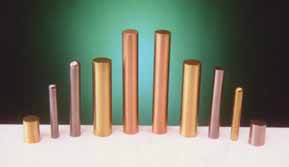 Metal Samples provides electrodes compatible with our various electrochemical probes and instruments, as well as those of most other manufacturers. We can also machine electrodes to customer specifications. We can machine electrodes from our huge inventory of metals, or from customer-supplied material. For a listing of our common alloys see Available Alloys.

In addition to our standard metal electrodes, we offer a silver/silver-chloride reference electrode for electrochemical testing. See Model TF0221 for more information.

We also offer a variety of gaskets used with common electrochemical testing apparatus.