Our quality assurance program is ISO 9001:2015 certified, guaranteeing the highest quality on all of your orders. To ensure the finished product will meet our customers approval, we maintain advanced training for personnel, procurement of state-
of-the-art inspection equipment, and constant upgrading in our quality control area.

Our quality assurance begins with the receipt of raw materials and is adhered to throughout the manufacturing process until the final product is shipped.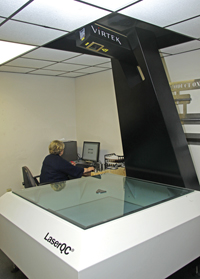 Precise quality inspection equipment
Portable coordinate measuring machine
Flat dimensional inspection