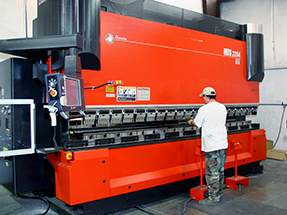 We have 6 press brakes to form your parts with capacity up to 220 tons and lengths up to 14 feet.

Our 125-ton robotic press brake allows for dimensional repeatability that is very difficult to obtain with conventional hand-fed machines.

Parts up to a maximum weight of 30 lbs. can be formed completely automated.