Powder Coating & Painting Services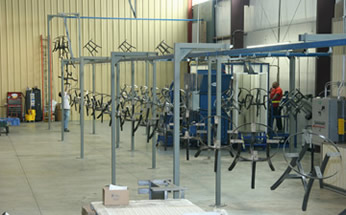 We use the latest in powder coating technology to meet the needs of our customers. An automated transfer line carries parts through a washing booth, into the powder spray booth, and then through a drying chamber.

In addition to the powder coating line, we also have multiple painting booths, including a large automotive-style booth. For defense industry applications, we provide CARC painting / powder services.

Our large blast room has capacity to drive in a military vehicle or accommodate any large parts for your needs.